Artistic exploration
During the introduction, the skills facilitators introduce their particular skills (acrobatics, drama, dance, etc.) in a creative way that the participants will perceive as stimulating and inspiring and that is never threatening or intimidating. Some young people are afraid of or may shy away from new things such as acrobatics, juggling or contemporary dance. They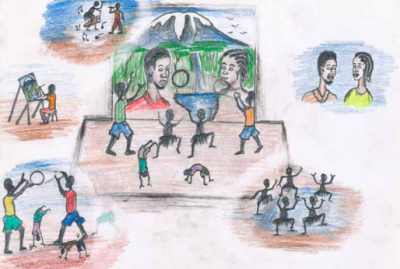 believe it will be difficult or even dangerous. An introduction by the professional teacher in a creative, inviting and inspiring way will assist in raising their interest and helping them overcome their shyness or fear.
The skills facilitator's task is to introduce the participants to new skills which they can learn
within a reasonable period of time. There's nothing more motivating than a successful result. Having gone through Step 3, in which where they were encouraged to open-up and gain confidence with each other, the participants will have been prepared to 'dare'.
Content and guidelines
The skills market
Download Step 4