Presentation
The venues, securing necessary permits, and hiring a stage and/or sound/lighting equipment) and not to leave anything to the last minute. It is important for the project team to develop a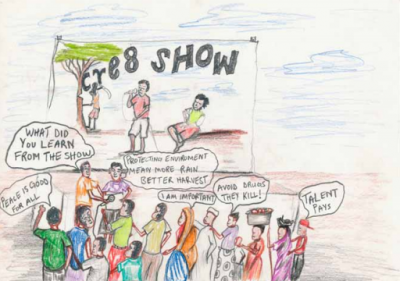 checklist to guide the participants in preparing and carrying out the presentation.
Content and guidelines
The number of performances to be given will be dictated by the project plan and design. The most important thing is not the number but rather the type of performance, as dictated by the audience and the situations in which the performances will be given.
In each project, Cre8 organises the following types of performances:
Peer performance
Community-outreach performance
Stakeholder performance
Public performance
Download Step 7