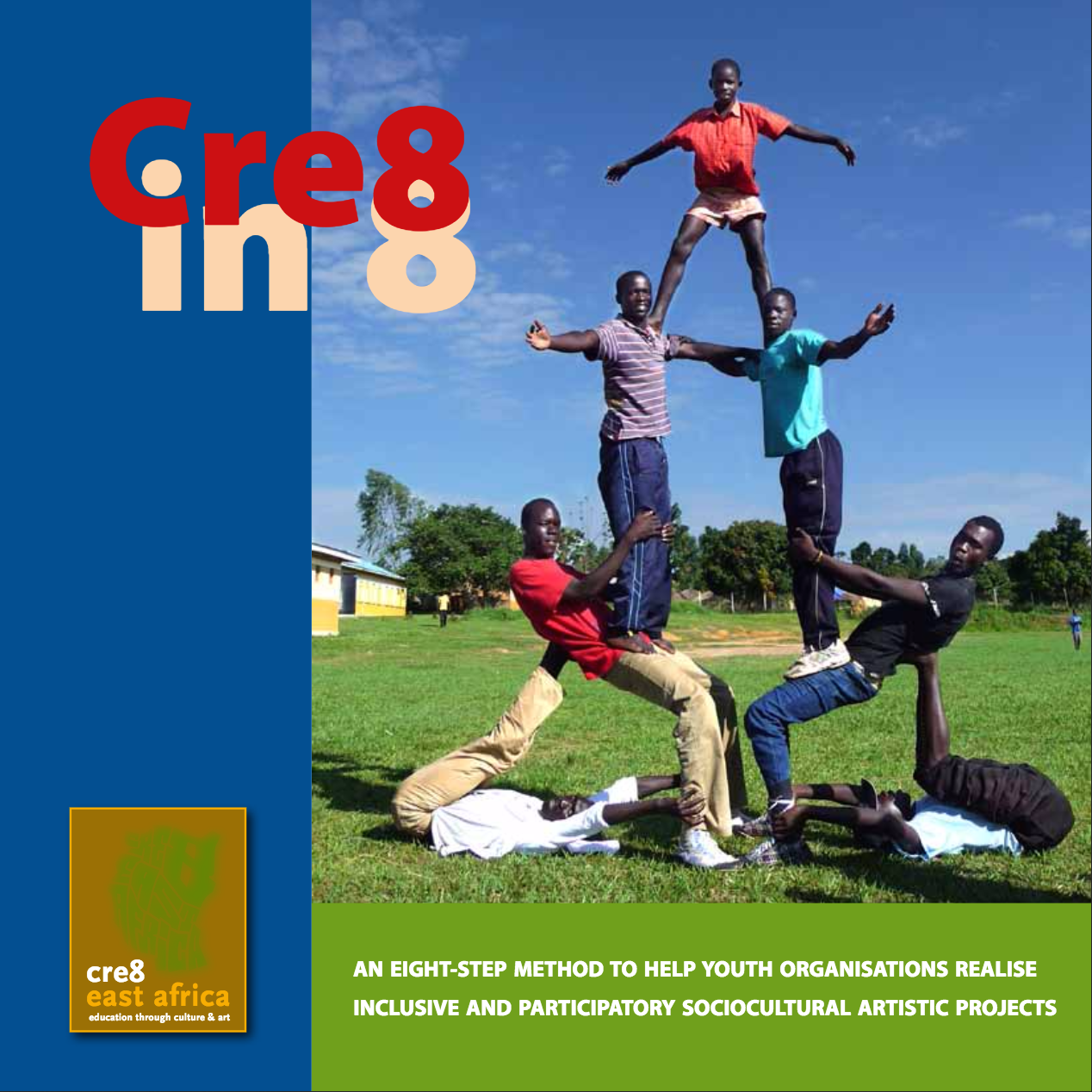 Cre8 in 8 method ready!
January 1st 2016
The 'Cre8 in 8' Method is based on five principles:
Fostering inclusivity and participation
Identifying and developing talent
Promoting sharing and exchange
Showing appreciation and respect for children and young people
Encouraging individual and collective voices to speak out
Art, in all its forms, is a magnification of life: an extension and representation of how we live that mirrors our hopes, anxieties and dreams. It was with this in mind that the eight interlocking steps of 'Cre8 in 8' Method were developed. The effective realisation of one step will ensure the success of the next one. The method's success is highly dependent on a variety of factors.
The eight steps in the 'Cre8 in 8' Method are:
Preparing and set up
Mobilising participants
Building a group
Exploring and discovering artistic expression
Developing awareness of issues
Developing a statement and a performance
Giving the performance
Planning a follow-up to ensure lasting results
This method aims to assist youth groups, community organisations or individuals to set up their own projects. The 'Cre8 in 8' Method also encourages the sourcing of materials and volunteer work from within the community, rather than relying solely on external funding.
In the next chapters you can follow the 'Cre8 in 8' Method: Step by step.
Download Program Book
Step 1